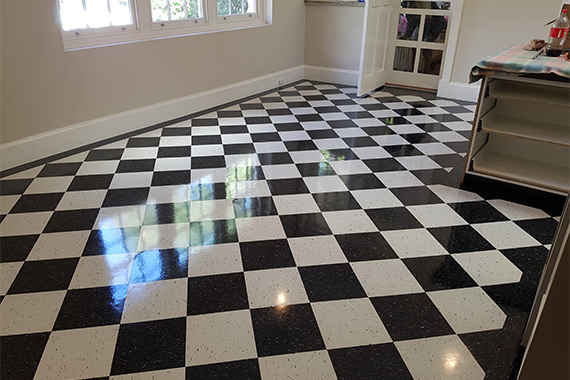 Hartley Floors was originally part of Hartley Commercial Cleaning Services.
Over the years growth in demand for specialist floor-care services saw the need for a separate operating unit to focus exclusively on floor-care. Hartley Floors was established in 2011. It operates side by side with Hartley Cleaning.
Floor-care has always been a part of some of Hartley's cleaning contracts. Our experience and expertise in vinyl floor stripping, re-sealing and regular maintenance goes as far back as 1994. Since then we have restored literally hundreds of floors in both commercial and residential settings in Dubbo and around the Central West.
We have a complete range of specialized floor-care equipment including stripping machines, auto-scrubbers, high speed polishers and ultra high speed burnishers.
Our Services
The skills and techniques used by Hartley Floors have been acquired over many years of restoring and maintaining floors for clients of Hartley Cleaning. Originally concentrating mainly on vinyl floors we have been responsible for the ongoing presentation and maintenance of some of the most trafficked retail floors in Dubbo.
The vinyl on the floor of my business premises was dull, scratched, looked awful and was really hard to sweep and keep clean. Peter was able to bring it back to almost new and I was thrilled with the result. I shall be asking peter to regularly maintain the floor from now on – it is money well spent.
Our daughter had slipped over a number of times on the tiles around our pool. Since they have been treated with Grip Guard she has not slipped over once. We are very happy with the improved safety.